Shining a Light on Life with Bladder Cancer
Last updated: May 2020
Bladder cancer is different for each person, but there are many experiences patients share. To better understand what it's really like, we conducted a survey of people living with bladder cancer and their caregivers to better understand the impact of bladder cancer on their lives.
Diagnosis
Bladder cancer symptoms like blood in urine often come and go, so diagnosis can come as quite a shock. Diagnostic tests like cystoscopies and imaging tests can be scary and stressful, but waiting to receive a diagnosis adds to the stress. Bladder cancer symptoms can often be mistaken for things like urinary tract infections or kidney stones.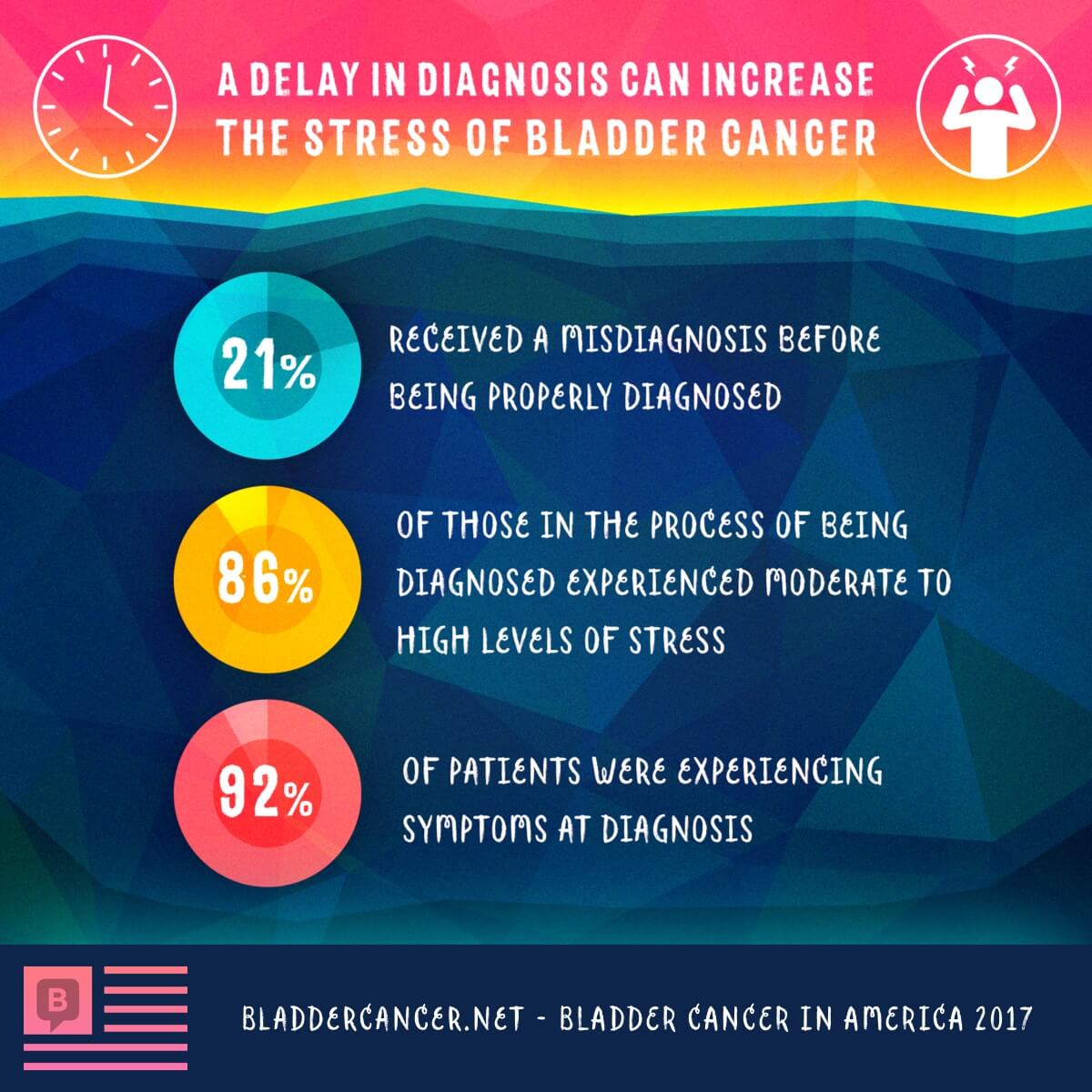 Intimate relationships
Bladder cancer is known as a "below-the-belt" cancer, and sexual dysfunction can occur as a result of treatment. Many people experience difficulties with intimate and romantic relationships but feel embarrassed to talk about it.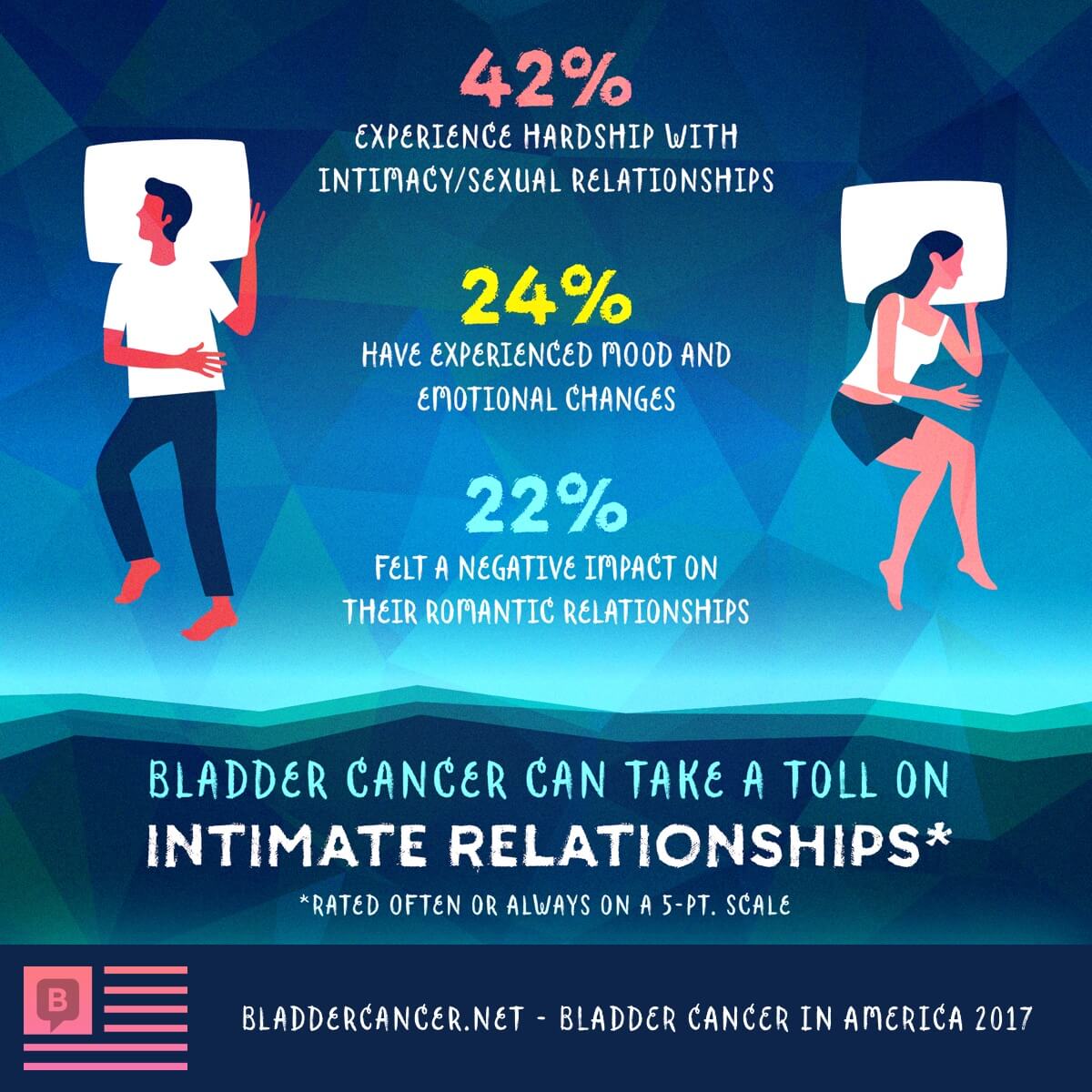 Other cancers
People living with bladder cancer often deal with a variety of other health issues in addition to their bladder cancer, and it can be difficult to find other who understand.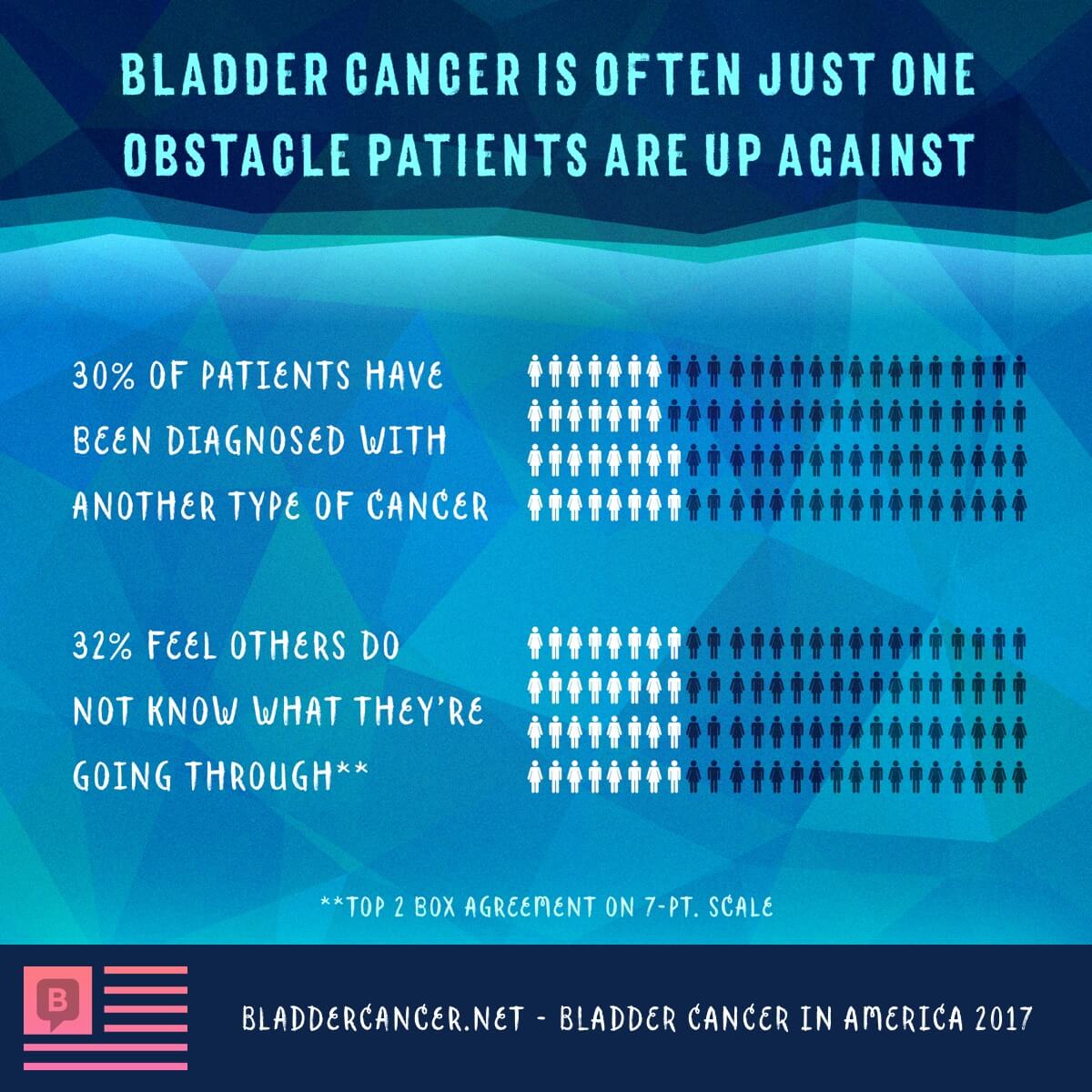 Life changing
Adjusting to life after bladder cancer can be a challenge. Dealing with the diagnosis process can be long and confusing, and treatment is often draining. Even those who are cancer-free cope with fears of the cancer coming back. It's hard to find the right words to describe the roller coaster of emotions that come with bladder cancer.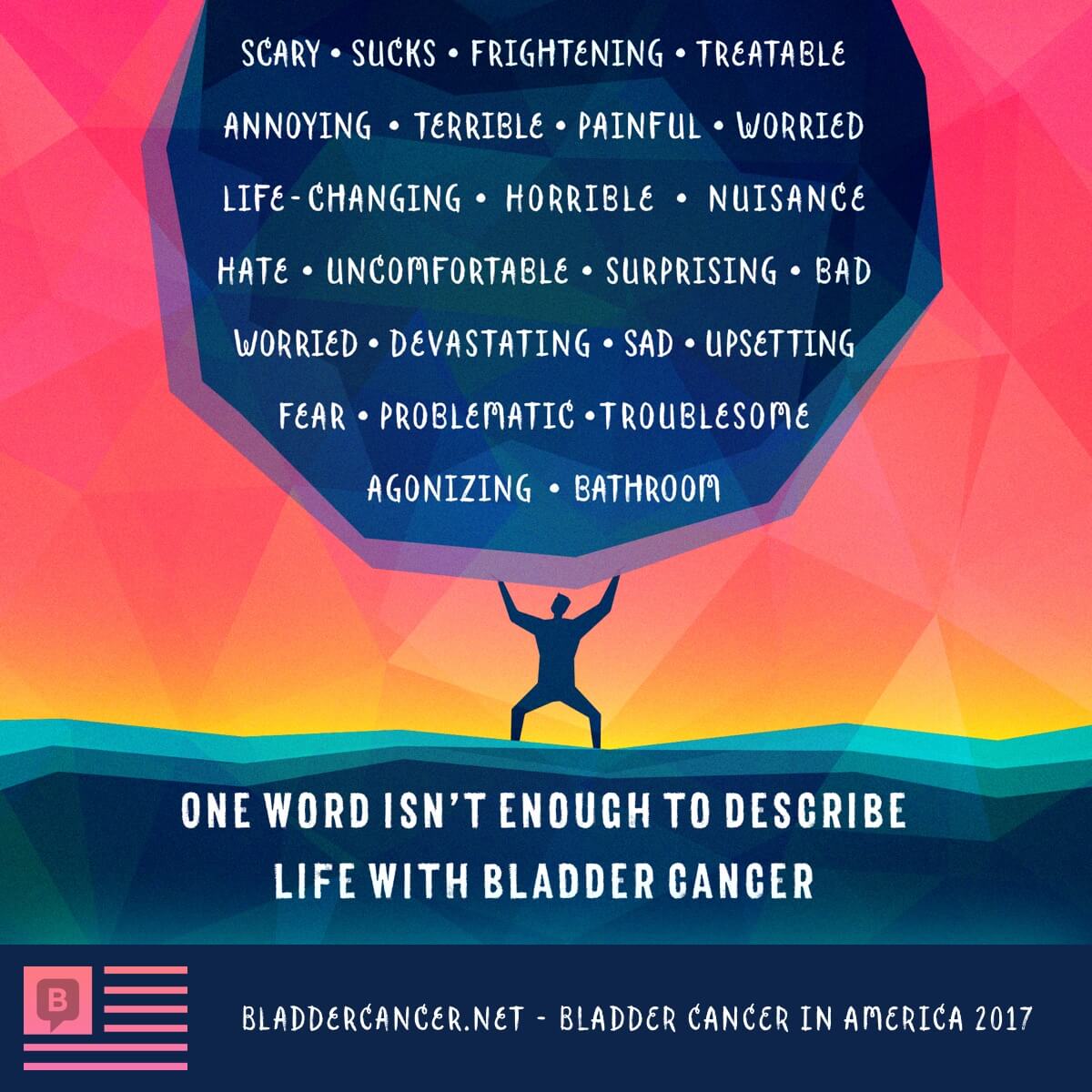 Hope and positivity
Despite the challenges, many people with bladder cancer approach their cancer journey with hope and resilience.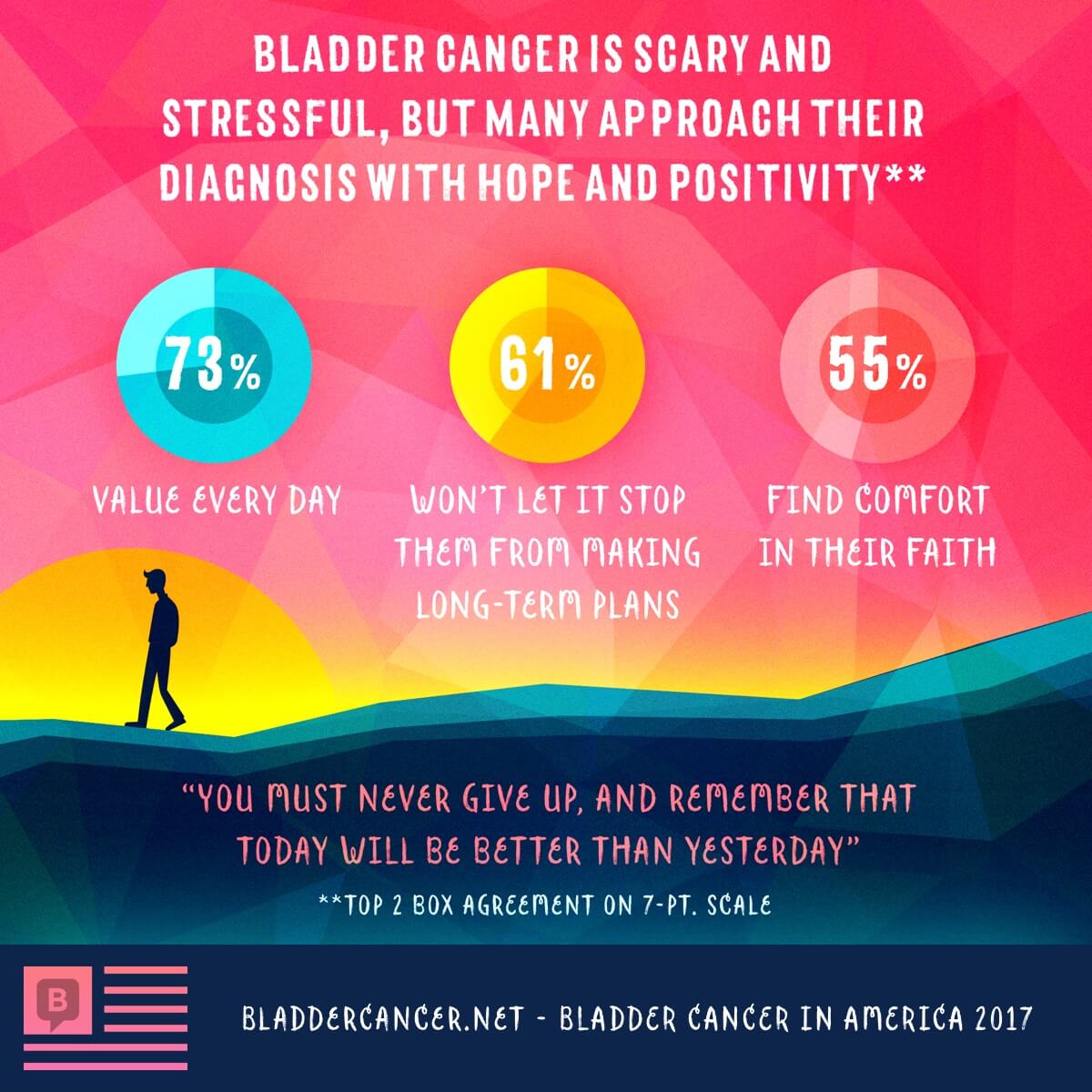 Caregiver support
A strong support system is key for many people living with bladder cancer. Caregivers can help shoulder some of the burden and make the journey a little bit more manageable.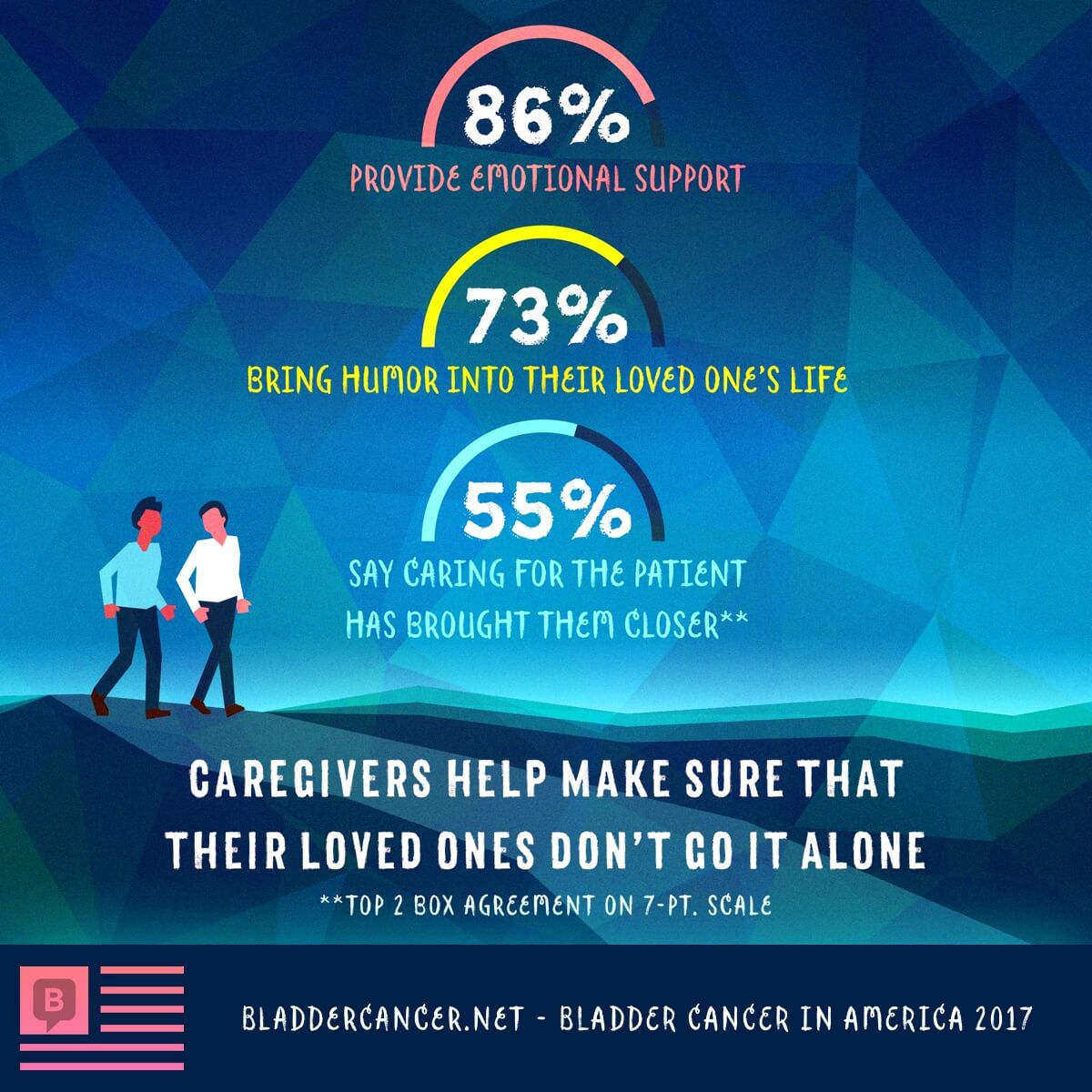 The Bladder Cancer In America 2017 online survey gathered insights from 213 individuals impacted by bladder cancer (142 patients cancer and 71 caregivers) to better understand their unique experiences when coping with cancer.

Community Poll
Have you tried medical nutrition therapy?