Big Decisions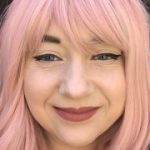 By Anita Brown

·

May 25, 2018
I was diagnosed with a Neuroendocrine, Small Cell Bladder Cancer. It was rare and highly aggressive. We Googled the life out of this; it wasn't just a "normal" bladder cancer, and there would be no normality to our lives for quite a while. It was explained to me that there is no treatment for Small Cell Bladder Cancer per se, so it would be treated as if it were Small Cell Lung Cancer as it seemed to respond well to that treatment.
Understanding my treatment plan
So that was the plan: I would have chemo every 21 days, and it was also explained that because I was considered terminal, it would be "palliative." The chemo was given so that I could have a good quality of life, not quantity of life. It began to sink in, I was going to die, I was actually going to die from this evil, disgusting disease.
Undergoing palliative chemotherapy
Palliative chemotherapy wasn't a walk in the park either. My hair fell out, and I decided that I didn't want to be normal, I wanted to embrace it, so I bought multi-colored wigs off eBay: rainbow colored, purple, and pink. It made me feel better about myself and about the changes that were happening to my body.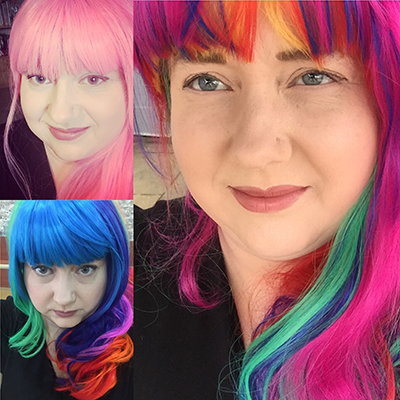 The steroids made me eat, and to be honest, I was told to go eat and drink whatever I wanted, as my time on this planet was limited. I was taking steroids to help with the effects of the chemo, and I was exhausted, beyond exhausted. Walking up the stairs to the toilet had me sitting down on the top stair to catch my breath. Thankfully, the anti-sickness medication helped me with the nausea.
Another PET scan
Halfway through the chemo, I had another PET scan, but this time the results were good (ish). The cancer in the liver and bones seemed to be shrinking, as well was the bladder tumor itself. It felt like a small victory for us: Anita versus cancer… Anita – 1; Cancer – 0.
In the end, I had 2 x 6 rounds of chemo, both times different types of chemo (who knew that here are so many types of chemo drugs?). I also had 3 radiotherapy treatments. In May 2017, I was informed that there was "no evidence of disease" (NED). We were ecstatic, I cannot begin to tell you what this meant to me. More time = more life.
Unfortunately, I was still in tremendous pain; my bladder had ulcerations from the TURBTs that were not healing. I then decided, after speaking with my Oncologist and a Bladder Cancer Consultant, that I would have my bladder removed.
Bladder removal
Even after making such a huge decision, I wasn't sure that I had made the right one. Everyone has an opinion of what you should do or not do, all I knew was that I had no quality of life; I could barely move off the sofa on on some days due to the pain. I was taking "Oramorph" to help with the pain, and I hated it. It had turned me into a zombie. I couldn't drive on it, and yet I couldn't cope with the awful pain either.
It was explained to me that they would take a small piece of my bowel and attach it to my ureters (the tubes that go between your kidneys and bladder). They would then form a "stoma" on the outside of my body, which would let the urine flow into a bag. It seemed simple enough. 3-4 months recovery, and I would be as good as new.
I tried not to think about the operation, which would be done by robotic surgery, although every now and then, I would have a panic moment.
The day of the surgery came, and the operation lasted 8 and half hours, including the hysterectomy they gave me as well.
Living life
I had made a conscious decision to live my life to the best of my ability. We did so many wonderful things like Tea at the Ritz, which I had always wanted to do. The thing is, you think you have "forever" to do things, to achieve dreams, and once you are faced with your own mortality, it soon becomes clear that time is fleeting, time is precious, every minute of every day is the chance to make a difference. To spend time with those you love, to have fun, to do all the things that you want to do that you put off for "another day."
Celebrate everything
You learn to not "sweat the small stuff" when you have cancer. My advice is to celebrate everything… every tiny win, every beautiful day, every rainy day, every birthday, every anniversary. Wear those "posh" clothes you keep for a special occasion, as every day is special. I swear that this kept me sane. It's only when you have a life-limiting illness do you truly see how magical the world is, and how grateful you are for waking up every single day.