Bladder Cancer Comic: Is It Time to Look at Wigs?
When you have bladder cancer, doctors' appointments can be packed with new information, confusing medical terminology, and treatment instructions. It can be helpful to have a friend or family member come with you to listen in and help you digest the information. In some cases, they can save you from going down a rabbit hole – like one woman with bladder cancer who was preparing to lose all her hair from chemotherapy until her friend reminded her that intravesical chemo was different! Check out the humorous comic below.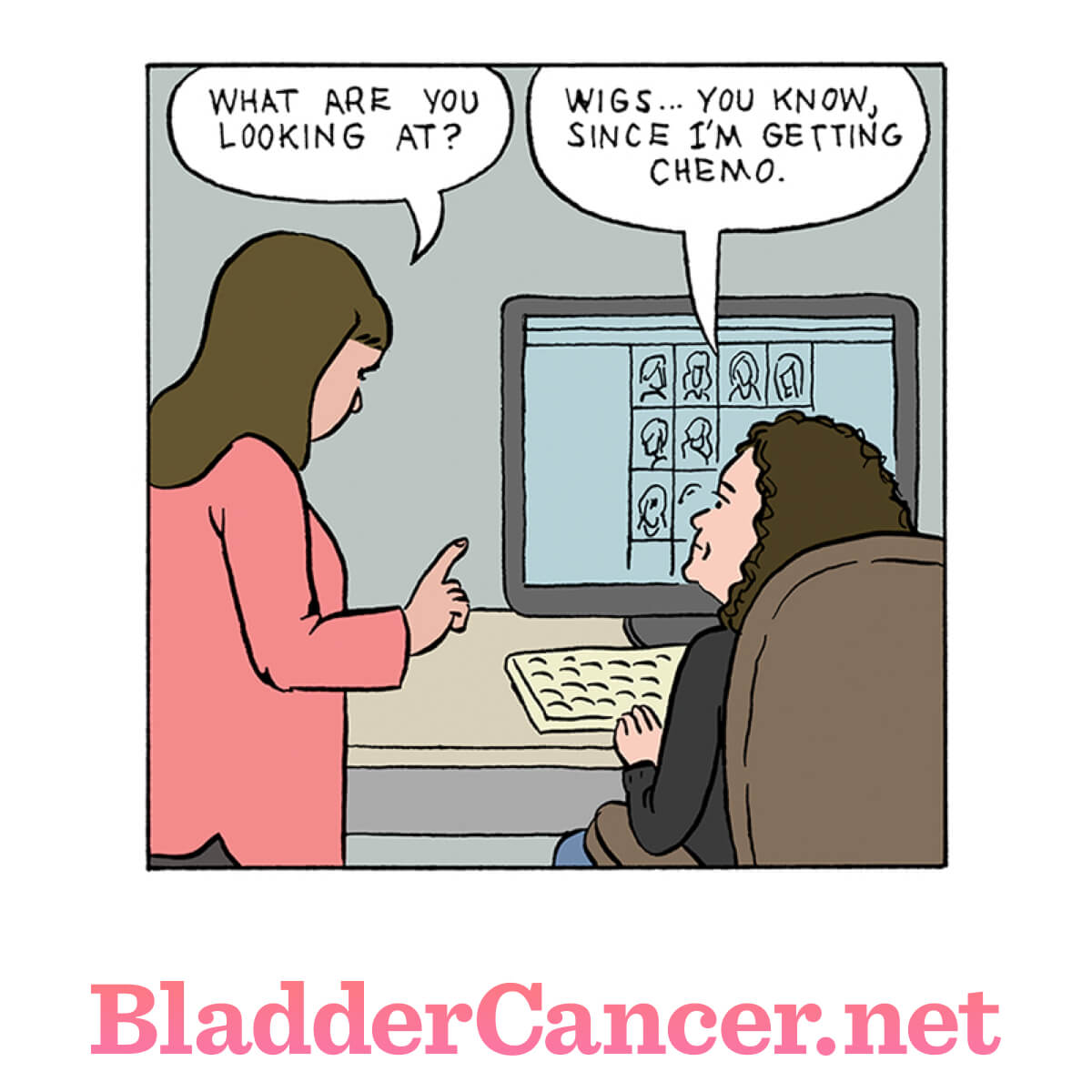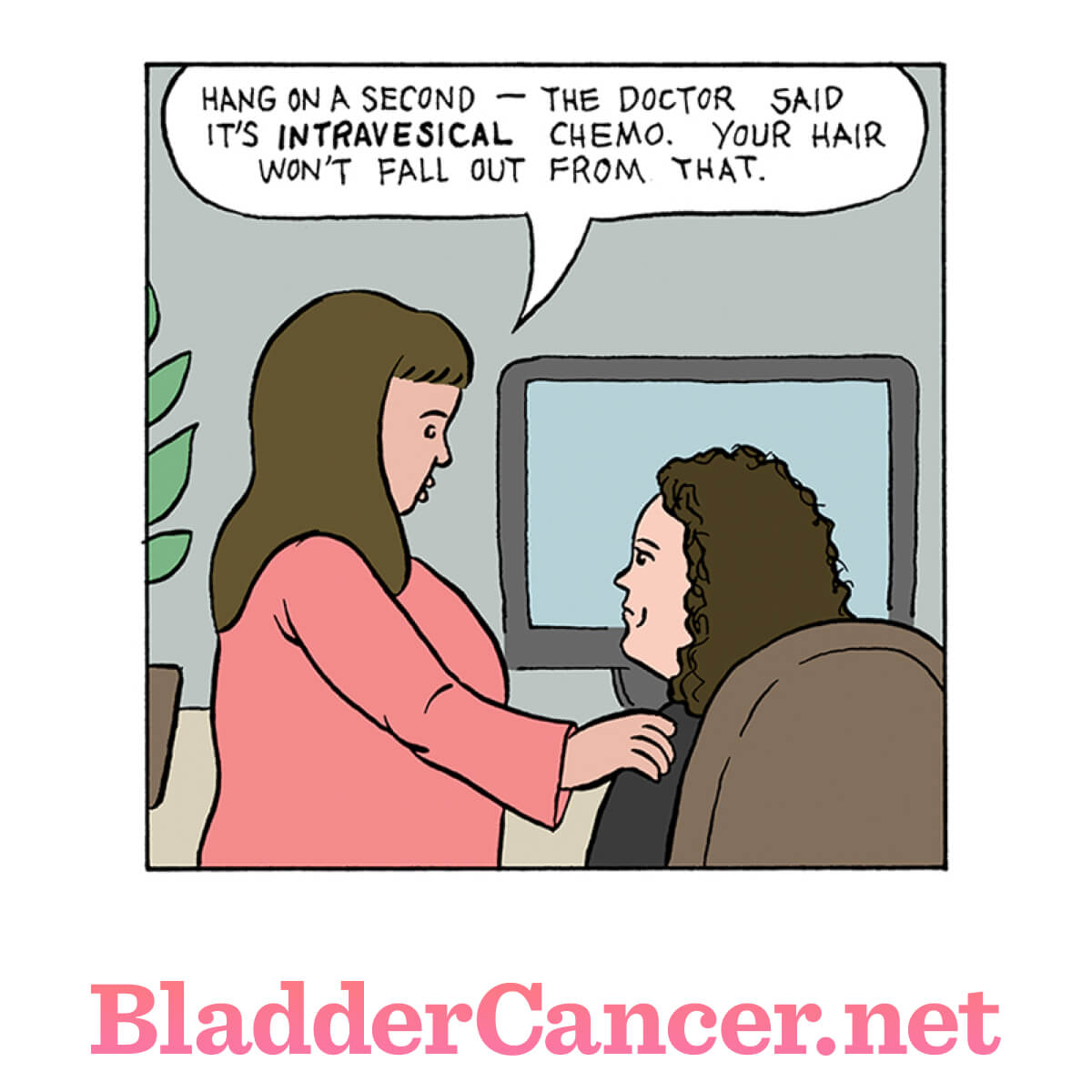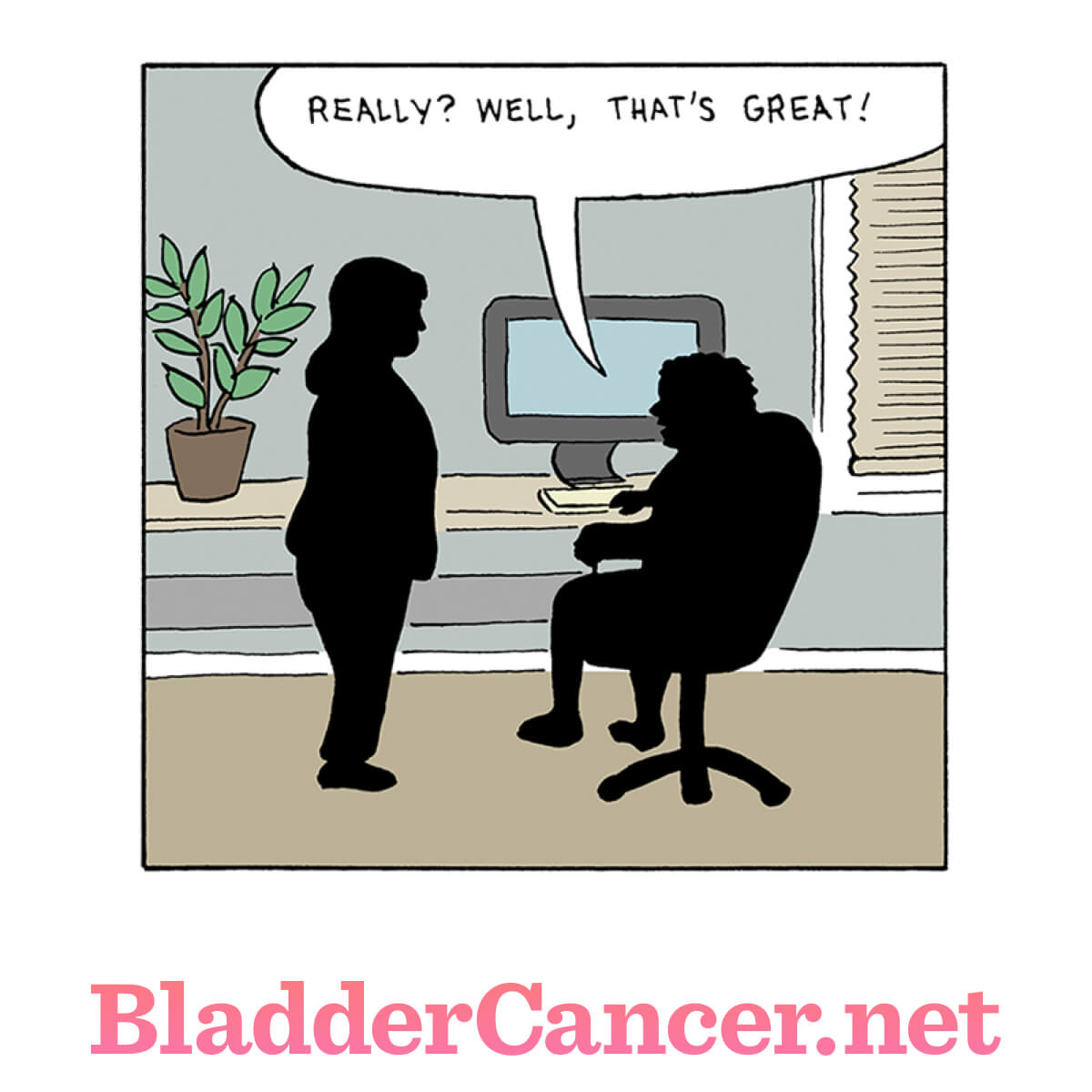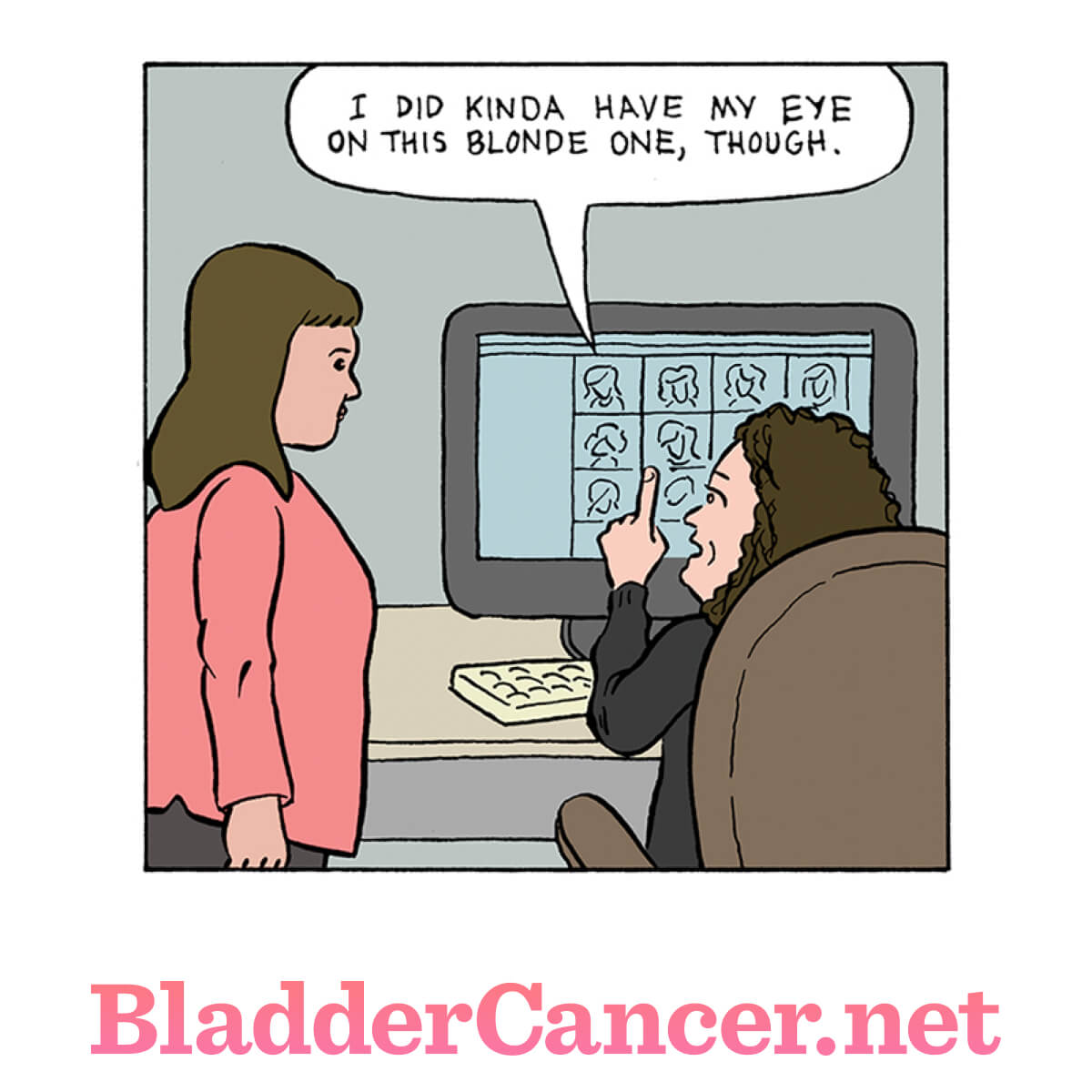 This article represents the opinions, thoughts, and experiences of the author; none of this content has been paid for by any advertiser. The BladderCancer.net team does not recommend or endorse any products or treatments discussed herein. Learn more about how we maintain editorial integrity
here
.
Poll
Have you shared your bladder cancer story on BladderCancer.net?