Community Experiences After Diagnosis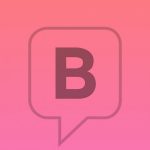 By Editorial Team

·

June 12, 2018
Following a bladder cancer diagnosis, it's easy to feel overwhelmed. Between learning more about bladder cancer, understanding stages and grades, and researching different treatment options, you may feel like there's a lot to learn in a short amount of time. To better serve newly-diagnosed patients, we asked our bladder cancer community, "What did you learn after you were diagnosed?". Check-out their responses to learn about common experiences, and for some tips on managing a bladder cancer diagnosis.
An emotional rollercoaster
"Cancer is not selective, which makes it very difficult to know who will end up with this terrible disease."
"It is scary as hell. I don't think you ever get over the shock. You just learn to live with it…live each day as if it were your last"
"The shock can be difficult to deal with and get over…we learn to live with it"
According to several of our community members, a bladder cancer diagnosis can be surprising, shocking, or even scary. Although many patients notice blood in the urine (the most common symptom of bladder cancer) prior to diagnosis, some people miss or ignore this symptom, which can lead to late diagnosis and treatment. Although bladder cancer is more common in people over the age of 55, in men (versus women), and in people who are White/Caucasian, bladder cancer affects many different people, and the exact cause is still unknown.1,2
Needing time to understand the diagnosis
Immediately following diagnosis, many community members experienced emotions such as anxiety, shock, or fear, especially when evaluating lots of new information about prognosis, treatment options, and next steps. Especially given the unknown cause of bladder cancer, some community members also shared that they needed time to understand and accept their diagnosis. While many patients find ways to manage and cope over-time, our community members shared a variety of emotional experiences just following their diagnosis.
Considering different treatment options
"There is more than one option to help, so before you have your bladder removed, find out about more options"
"There can be more than one treatment option available…It's really important that you discuss and understand all options available with your treatment provider"
Following a bladder cancer diagnosis, some of your earliest decisions will be related to developing your treatment plan. While you and your healthcare provider will work together to determine the best treatment options for you, as described by our community members, it's important to do your own research, and to consider getting a second option. Because bladder cancer treatments, research, and knowledge are always changing, it's important to consider multiple treatment options, rather than immediately agreeing to the first treatment suggested to you. As explained by our community members, doing your research and taking your time can help you to become more comfortable with your treatment plan, leading to better outcomes in the long-term.
Watching for recurrence
"I was diagnosed at 52 years old. I'm now 68. BCG treatments helped and I go faithfully every year for my scope and checkup because it could come back"
"We should all look after our bodies and be aware of any changes. If changes are noticed, that we seek medical advice/help"
Following their diagnosis, some community members remembered symptoms that they previously missed. For other community members, a bladder cancer diagnosis led them to be more careful about noticing changes going forward. After being treated for bladder cancer, your healthcare provider will monitor you for signs of bladder cancer recurrence, likely through regular check-ups or tests. As described by our community members, it's important to monitor your body for any changes, and to contact your doctor if you notice anything different. Although some patients worry about their risk of recurrence, monitoring yourself and reporting any changes can go a long way in preventing or reducing the impact of future cancers.
Taking it one day at a time
"One day at a time. That's all we can do, one day at a time until you know what you are dealing with. It does help to try and keep busy during these times…Anything that can aid keeping you distracted is a plus"
"One day at a time"
After bladder cancer treatment, patients may have a lot to manage, such as regular check-ups, treatment side effects, financial responsibilities, and staying healthy through diet and hydration. When asked about the lessons learned after a bladder cancer diagnosis, several community members shared how they learned to cope with these challenges, as well as manage their condition in the long-term. For these community members, the most common advice was to 'take it one day at a time', relying on the support of family and friends to face each new day. If you need help getting through the day-to-day and tackling new challenges, or if you have questions about bladder cancer, connect with our bladder cancer community, and share your story today.
Finding support in the community
Following their diagnosis, many patients learn a lot about bladder cancer, as well as about themselves, as they begin to treat and manage their condition. While some community members recounted the emotional experiences of receiving a diagnosis, others emphasized the importance of researching treatment options and monitoring yourself for recurrence. No matter where you are in your bladder cancer journey, we encourage you to connect with the bladder cancer community to find support and advice today.