Experts Through Experience: Surprising Changes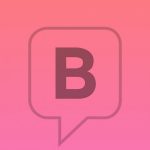 By Editorial Team

·

September 24, 2018
A bladder cancer diagnosis can be shocking, and even years after living with or beating bladder cancer, unexpected changes can occur that require flexibility and adaptation. Here at BladderCancer.net, we have several experts that have personal experience living with bladder cancer at all different stages, and they choose to share their experiences with the community. We asked Noel, Renata, Anita, and Paul which changes surprised them during their battles with bladder cancer, and here's what they told us!
"How quickly that feeling of despair left me"
Noel: Diagnosed in April, 2017 with high grade pT1 transitional cell carcinoma of the bladder.
What surprised me most quite early in my battle with bladder cancer was how quickly that feeling of despair left me. In the initial stages after diagnosis, my world became a whirlwind. My emotions were all over the place, having to absorb all what was happening around me, along with the treatment and the painful recovery periods after. The first 3 months were very challenging for me, and I lived in hope that everything would be OK but feeling that the worst was yet to come. You then start making progress and results start to go your way, and there is light at the end of the tunnel. I then started to believe that things could get better and that despair lifted, and before long you forget how desperate things were for you. There was a point in my life when I didn't think things would change, and nearly 18 months in I'm pleasantly surprised that they have.
"How quickly our needs kept changing"
Renata: Caregiver for her late husband, Ahmad, who passed away from bladder cancer in 2014.
During my husband's Stage IV trajectory, I was surprised at how quickly our needs kept changing. His pain would get better then worse then better. As a result, there was a constant need to recalibrate his pain management plan.
Buried resources
I was surprised at how many resources were "buried" in the healthcare system. I would learn about a service or an option and wish I had known about it sooner. Keep asking doctors and social workers, what other services or resources are offered here that might be of help to us?
I was also surprised at how incredibly difficult it can be for patients and families to navigate the healthcare system. And the sicker you are, the truer this is. Draw upon all offers of help and support when it comes to research, getting to appointments, navigating bills and bureaucracy. Even if you think you are handling it well, you will start to burn out without realizing it, so keep your support network on standby and don't hesitate to ask them for help.
The reactions of some people close to me
Anita: Diagnosed with a neuroendocrine small cell bladder tumor at age 46.
I instantly became "famous." People (strangers) would stop me in the street and say they had heard about me due to my advocacy efforts online, and yet some people close to me didn't really speak to me for a while. That shocked me…I knew it was because they just "didn't know what to say." On the other hand, old friends appeared out of the woodwork, and petty squabbles seemed forgotten. The longer it has gone on, the easier it is to live with as you are able to "forget" you have it. Once you are deemed "stable," people then seem to think you are okay. It's as if having a clear scan means that they think you are cured… and sadly, sometimes people only really want to know the "bad bits" and aren't too interested when things are going well.
"Getting much more emotional"
Paul: Diagnosed September, 2012 with multiple tumor, Stage 2 Ta High-grade bladder cancer. Neoadjuvant chemo and then radical cystectomy/prostatectomy January, 2013. Neobladder.
The big change for me was getting much more emotional about things. From McDonald's commercials to stories about children overcoming adversity, I was much more open to feeling things. I think it was because now I had something of my own to worry about. That opened up a channel I might not have been using before.