How Cancer Has Changed Me: An Interview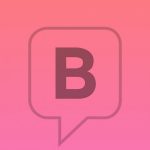 By Editorial Team

·

November 5, 2018
Bladder cancer advocate Shirley Norris has been sharing her journey with the BladderCancer.net community from the beginning. From diagnosis to treatment to living with a stoma, she has shared stories, tips, and reflections on her own experiences to help others. In honor of BladderCancer.net's one year anniversary this November, we asked Shirley what kept her sane throughout her journey, what surprised her, and what helped her the most. Read on to find out what she had to say!
How do you maintain normalcy?
How did you avoid being consumed by all things cancer-related during your journey and maintain some normalcy in your routine, if at all?
Once I was diagnosed with cancer, it's so very easy to let it take over your life. Along with the emotional aspects we have to deal with, such as awaiting results, receiving the cancer "grade", etc., we also have to physically attend numerous appointments. We have to see everyone, from clinicians, cancer nurse specialists, to urologists and the numerous other departments that are involved in our cancer journey.
Trying to feel useful
Then, when we are back home, we have to deal with the fear. The fear of "what next?" and "will I survive this?" And then we begin, probably for the first time, to question our own mortality. To keep me "sane" through this bladder cancer journey, and as I didn't have much energy, I began to think about the things that I could do, not just for me but for my family, too. So I set about looking at all our household suppliers, for things such as gas, electricity, phone, internet, etc. With the wonderful aid of the internet and with very little required from me except inputting data, I began to look at the best and cheapest providers. I felt that by doing this I was useful again. I was aiding us in reducing our family budget. I did the same for my son and so helped him save some cash, too. It gave me a sense of worth.
I felt valued
My friends would contact me and say "Shirley, can you look for me a cheap holiday on such a date?" I finally felt valued! I didn't have the energy to do physical "things," but I could help my friends and family by trawling through the internet for various deals. I also got involved in giving online support to other bladder cancer patients. By sharing my experiences and just "being there"! Sometimes we don't want to burden our families by all our worries and woes, so to have someone online that you can "offload" onto and that understands can be very helpful. And for me, it gave me some positivity in my life, knowing that through my own experiences I was somehow helping others.
Hearing about normal day-to-day activities
I also would spend more time making those phone calls to friends, that previously I hadn't had time to do. Hearing about normal day-to-day activities was a positive thing. I think the bottom line here is – try to take your mind off your own cancer worries by doing something else. Watch a comedy, go through your finances, talk to your friends and family, sort those thousands of emails out. For me, it was doing something, anything that wasn't physical or too mentally challenging.
What surprised you?
What surprised you in terms of change during your battle with cancer – what changed that you didn't expect to change, or what didn't change that you thought would change?
Cancer has changed me. Some would say for the better, others for the worst. I don't have time for "drama" in my life. I want a peaceful, happy and fulfilling life. If something bothers me, I say to myself, "Does it really matter?" Nine times out of ten, it doesn't, so I let it go. If I find I can't let go, then I do something about it. I'm not in the habit of just sitting and complaining. So, I guess in some ways my cancer has made me more forthright. For some people, this came as a bit of a shock when I would challenge them on things I wasn't happy with. But for me, it gave me a sense of freedom, a sense of relief, a sense of honesty. I no longer sweat the little things. I spend much more time laughing now, rather than grumbling about petty things.
Want to make a difference
Cancer has also made me more humble. I really couldn't care less about designer handbags and shoes. I will go out without makeup and not worry about what others may think. I do, however, want to make a difference to others. I'm now actively involved in supporting an education project in India. I have also raised money for a bladder cancer charity. If I see a homeless person, I will go and buy them a cup of coffee and have a little chat. I take second-hand clothes and distribute to the street kids in India. I've got my life back due to someone else having the skills to repair me. Now "I" want to make a difference in someone else's life, even if it is just that one cup of coffee. I think cancer has made me a better, more honest and genuinely caring person.
What helped you?
What helped you the most during your journey?
My family, definitely my family. Before diagnosis, and when I was suffering from extreme fatigue, they never pressured me. They always supported and looked after me. For that, I am truly grateful and extremely lucky. Throughout my cancer journey and the various treatments, they were always there. My friends, too, they played a very important role. Always keeping things "normal," they would still play a joke at my expense, they would still call and tell me their kids were playing up. I needed that, I didn't want it to be all about cancer.