From the Community: Impact of the BCG Shortage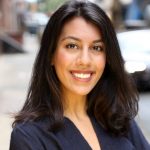 By Alina Ahsan

·

February 14, 2019
BladderCancer.net community manager Alina Ahsan reached out to community member Diana S. after she explained that she would be unable to receive her maintenance BCG treatment due to a shortage of BCG. Since many of our community members use BCG to treat their bladder cancer, we wanted to learn more. We interviewed Diana to learn more about her bladder cancer journey, how the BCG shortage affects her peace of mind, and her advice to others in the same boat.
Diagnosis & deciding to try BCG
Alina: Tell us a little about your diagnosis & treatment journey.
Diana: I was diagnosed in May of 2013 after a year and a half of ignoring very obvious blood in my urine (gross hematuria) and using the internet for diagnosis…After mentioning it to my gynecologist at a routine exam, he referred me to a urologist. I have to admit, one of the reasons I didn't go get checked earlier by a urologist was because I was scared to death of having a cystoscopy! Looking back, that was so ridiculous. They actually are a piece of cake for me!
"All I could think of was 'Why me?'"
Anyway, I went in for an outpatient procedure so the urologist could check to see what was going on. When I woke up from anesthesia, he told me he found a golf-ball sized tumor and showed me the pictures…Pathology came back with Transitional Cell Carcinoma, Grade 1 of 3, with focal squamous differentiation. At the time I was 47, hadn't smoked nor worked around chemicals. Of course, all I could think of was "Why me?" After speaking with him about how we attack this, I realized I needed to go see a urologic oncologist. That's when my journey with City of Hope began.
"I didn't want to lose even a piece of my bladder"
I've had multiple TURBTs and Mitomycin [chemotherapy] treatments. I've gone through a couple of cycles of being free of cancer, but then it kept coming back in the same spot. And then in 2017, the pathology from a TURBT showed cancerous cells that were high-grade, which previously had been low-grade cancer. My doctor discussed with me the possibility of having a portion of my bladder removed since the tumor kept reccurring in the same spot. That scared the heck out of me! It was then that we also talked about BCG. He consulted with his colleagues, and they recommended BCG instead. Phew…what a relief. I didn't want to lose even a piece of my bladder.
Experience with BCG
Alina: How long have you been receiving BCG treatments?
Diana: I started BCG treatments in fall of 2017 with a first round of 6. That was interesting because I had read about people having to keep the medication in for 2 hours each session and I was only having to keep it in 1 hour. Of course, I wanted to get the most out of my treatments! They let me do it for 2 hours, but that only lasted for two treatments and they had me go back to 1 hour each treatment…When I went in for my 6-month cystoscopy in October, my bladder looked perfect. It's the best it has looked since I was diagnosed! It was then I knew the BCG was working and of course I wanted to continue! I have to say I've relied heavily on the bladder cancer support pages on Facebook for tips to get through BCG, what to expect and what to ask my doctor. It really made a huge difference.
Becoming aware of the BCG shortage
Alina: When were you made aware of the BCG shortage?
Diana: This is the part that is a little surprising. I had no idea about the shortage until I called the Infusion Department at City of Hope to find out about my next round of maintenance in February. That was when I was informed there was a shortage and that they have none right now. I was told there are many patients waiting for it, and I was put on a "list" to be called when they get some more in. I was not told the time frame as to when it would be made available again! So now I wait, along with many others who are in a worse situation, health-wise, than I am.
Lingering worry about recurrences
Alina: How does the shortage make you feel about the management of your bladder cancer & your ability to prevent recurrences? Have you considered other treatments?
Diana: With bladder cancer, there is this lingering worry that is always with me…wondering if something is brewing in my bladder. I've never had pain or any other symptoms since the first tumor was removed. Since then, I've only had microscopic hematuria, so I never know if the tumor is coming back until I get checked. It's the time in between the checkups that is so nerve-wracking, and now without the BCG, I feel like I don't have the peace of mind by having immunotherapy to keep it at bay. I haven't considered other treatments, mainly because I don't know what is available to me besides Mitomycin, which in my experience didn't help me much. I plan on discussing this with my doctor at my next appointment.
Advice to others
Alina: Is there anything else you would like to share?
Diana: The most important thing I'd like to share is that we need to be our own advocates to ensure we get what is needed for our cancer treatments. We need to be assertive and prepared at all times with questions. We can't assume that information will be provided to us in a timely manner or at all. The previous question made me realize that I haven't even asked enough questions because I don't even know what else is available! We have so much information at our fingertips with the internet, and we should be using that to make us more informed and arming us with information to discuss with our oncologists. We might have the most caring, compassionate and educated doctors around at top-notch cancer treatment centers, but we can easily get lost in the shuffle with the growing number of cancer patients.
Have you been affected by the BCG shortage? Let us know in the comments below!
Update: For guidance from the American Urological Association regarding the shortage, click here.
This article represents the opinions, thoughts, and experiences of the author; none of this content has been paid for by any advertiser. The BladderCancer.net team does not recommend or endorse any products or treatments discussed herein. Learn more about how we maintain editorial integrity here.