An Unexpected Hospital Visit: What I Learned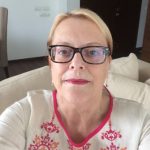 By Shirley Norris

·

August 7, 2018
I've had my stoma whom I lovingly named "Winnie" for just over eighteen months now. We have done much traveling together, mainly around South and Southeast Asia.
Getting the "all clear" to travel
Before beginning my extended trip around India, I made sure I had all my relevant check-ups. This included my first annual check up for my bladder cancer. This involved various blood tests, a renogram and an abdominal CT scan. The renogram is to ensure that the kidneys are functioning properly. I then had an appointment with the Professor who performed my "Radical Cystectomy". All was deemed good, and I was given the "all clear" to travel. That was such a relief. I'm sure all of you that have been through cancer understand the fear of check-ups and the possibility of "it" returning.
So next was a visit to my local primary care doctor (GP). This was to ensure that all my vaccinations were up to date and to have a general health check.
All the medical checks completed, and I was deemed "good to go". I was so relieved and mega excited. So flights were booked, visas were processed, luggage all packed, and we were on our way.
Planning our trip
There was so much we wanted to see in India; we had a "bucket list" of sights and activities. This list had been compiled in some of my darkest hours. A list that gave me the drive to get through this abominable thing called "cancer". A list that, at one time, I felt may only be a dream. But here I was, finally planning our route around India.
One of the places we wanted to visit was Jaipur. We had been here previously, but only for a short visit. This time we wanted to stay longer, as it's a city full of history.
We made it to Jaipur and met up with a dear friend who insisted on escorting us around his fine city, of which he was very proud. I had put on a fresh "pouch", added some "flange extenders" for extra security and peace of mind. I had my emergency bag packed containing: a spare pouch, underwear, adhesive remover wipe, barrier wipe, dry wipes, disposal bag and 2 spare flange extenders. This was all contained in a small make-up type bag. I had thought of everything, or so I thought!
The day began by discussing the days planned activities while having lunch in a small restaurant.
The first stop was to be the "sun temple," a place I had seen and read about in many articles.
The temple was perched high on top of a hill. A car drove us as far as was possible, but then we would need to walk the rest of the way. The area was home to many animals, cows, pigs, dogs and monkeys.
We had walked roughly halfway up, and I felt the need to sit and rest for a while. So I perched myself on a small wall, while admiring the wonderful view.
When the "unexpected" bites
It was as I slowly got up to leave that I was pounced on from behind. A monkey was attacking me. I let out a scream of shock and jumped away. It all happened so quickly. It was as I began to dust myself down that I realized my side was stinging and throbbing. The monkey had indeed given me a rather large bite that had broken through the skin, just to the side of my stoma.
Hospital attention required
A trip to the local hospital was required as I would need to get a rabies shot. So off we went. This was where the fun began. As we were in a "local" government hospital, very little English was spoken. I managed to convey that I had been bitten by a monkey. I had taken a photo of the rather large bite and the offending monkey.
But trying to explain that it was by my stoma was a different matter. No amount of "charades" could get the message across, and by this point the nursing staff clearly thought I was mad. I was crouching and saying "no pee, had cancer" then tapping my abdomen.
What I learned
It was at this point, I had a thought. If only I'd packed into my little emergency bag the travel certificate that I use at airports. This certificate clearly explains in about a dozen different languages that I have a stoma. This would have made things a whole lot easier!
Anyway, the wound was cleaned with soap and water, and the rabies shot was finally administered (a further 4 shots would be required over the coming month). We returned to our hotel where I immediately put into my "emergency bag" my "stoma travel certificate". I wasn't going to be caught out like that again.