Anita Brown
Last updated: December 2022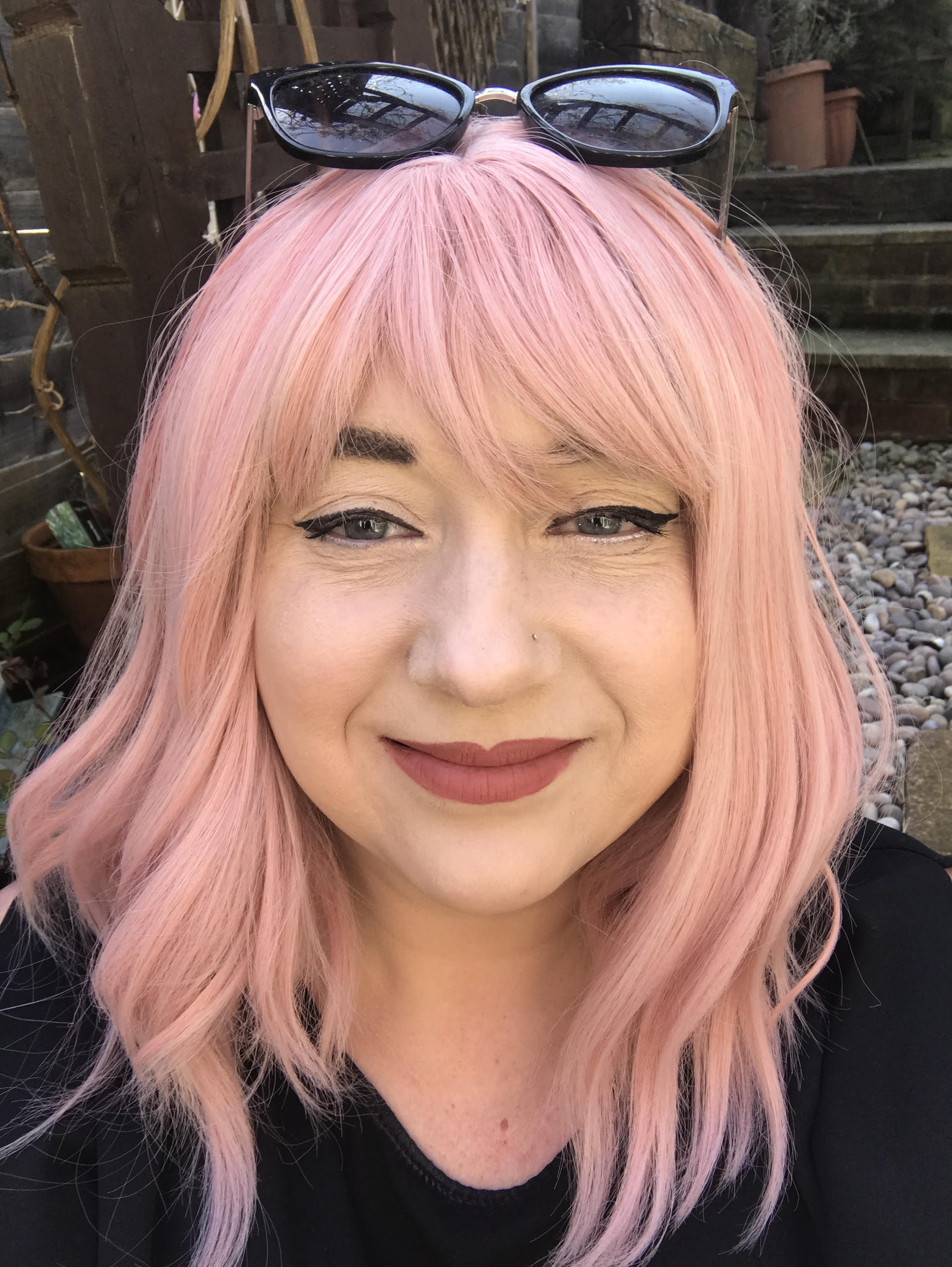 Anita was diagnosed with a neuroendocrine small cell bladder tumour at age 46. She lives with her husband, Tim, their son, Ashleigh and their fur babies: Sherlock the dog, Ollie, Fuggers & Moma Cat the cats, and not forgetting Barney the bunny.
Small cell bladder cancer is rare and highly aggressive; by the time she was diagnosed, it had already spread to the lymph nodes, liver, hip and arm bones. She was and is considered to be "terminal". She was told to go and "enjoy what life she had left".
She underwent 2 x 6 sessions of palliative chemotherapy, and had 3 radiotherapy treatments. Due to these treatments, the cancer in the lymph nodes, liver and bones was "deactivated," and the tumour in the bladder had shrunk beyond all recognition.
Anita was unfortunately still in a lot of pain due to ulcerations within the bladder that just would not heal. So after a few months, she made the decision to have her bladder removed. This has proved to be the right decision for her.
After the operation, she was informed by her consultant that they had removed a lymph node in the groin area which had contained active cancer cells.
Anita hasn't let this hold her back; in fact, after two years of treatment and having a life that no one thought she would ever have, she still says that although cancer was the worse thing to happen to her, it is also the best thing, as it has made her see how very precious life is.
She has had lots of wonderful opportunities since being diagnosed and is spending the rest of her life making memories with her family, trying to spread awareness of bladder cancer and helping others.
Click here to read all of Anita's articles on BladderCancer.net.