We are extremely saddened to say that on February 27, 2021, Curtis Garbett passed away. Curtis was a valued member of the BladderCancer.net team, a passionate and dedicated community advocate, and an avid writer. We are so honored that Curtis shared his story and so much of his experience with this community. He will be deeply missed.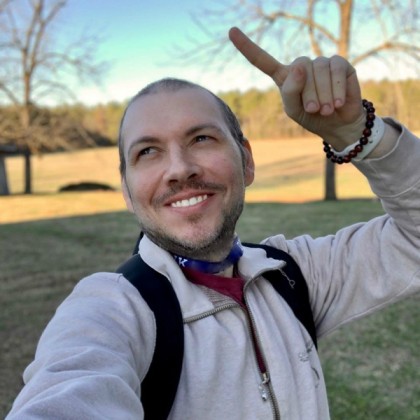 Curtis Garbett has been a bladder cancer patient since February, 2015, and was diagnosed with Stage IV bladder cancer in December, 2015. He also has an FGFR mutation that was detected through genetic testing and is currently participating in a clinical trial that studies the effects of an FGFR inhibitor on cancer.
Curtis is an active patient advocate for bladder cancer on social media and also writes his blog sharing his journey with bladder cancer. His goal now is to help others who are diagnosed with bladder cancer, be a patient advocate, and raise awareness about bladder cancer which is the 5th most commonly diagnosed cancer.
In his spare time, he enjoys traveling, connecting with other bladder cancer patients and survivors, and advocacy work. Curtis has over 20 years of experience working in the health care industry.
Click here to read all of Curtis's articles on BladderCancer.net.