Guy Wheatley
Last updated: December 2022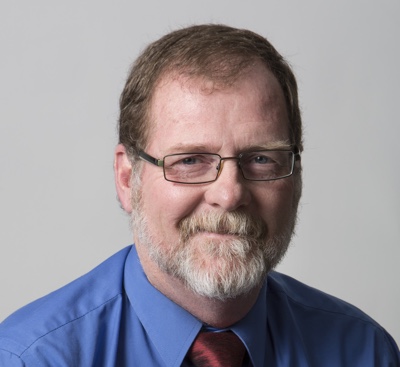 Guy Wheatley grew up as a military dependent living on or near military bases until age thirteen. He started junior high school in his family hometown of Gillett Arkansas where his father taught him to hunt and fish. He played football in high school and held farm related jobs during the summers throughout high school and college. He also spent one summer as deck crew on a Mississippi River tow boat.
Leaving college before graduating, he took a job running an insurance agency for Planters and Merchants Bank in Gillett. Two years later he took up the same position for Merchants and Planters Bank in Hughes, Arkansas, just about 45 minutes east of Memphis Tennessee.
He had been doing freelance editorial cartoons for several years and eventually took a job with the Texarkana Gazette as an editorial artist. His interest in technology led him to be an early adopter of computers in the newsroom where he became "The computer guy."
Eventually he moved from graphics to technology and became the Technical Services Administrator at the Texarkana Gazette. During this time he went back to school and received his BAAS degree with a concentration in English at Texas A&M – Texarkana. No longer with the Gazette, he's exploring the next phase of his career.
He is an avid reader but has also contributed several articles and columns to the Gazette throughout his career. He also wrote the "Texarkana Bikers Blog," a motorcycle blog, for the paper.
Click here to read all of Guy's articles on BladderCancer.net.