Jacqueline Harmon
Last updated: January 2022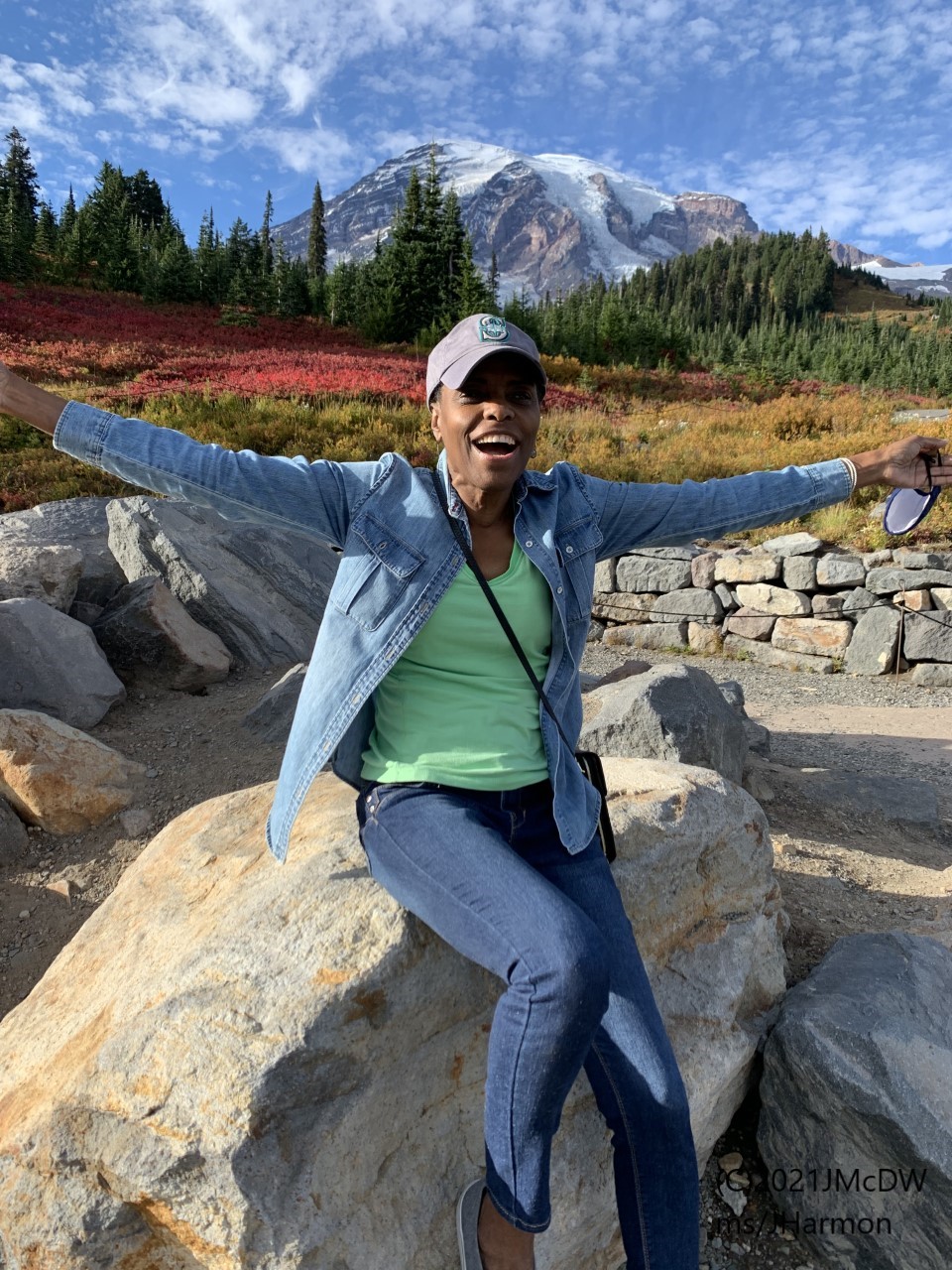 One year before her youngest of three children graduated from high school, Jacqueline was diagnosed with early-stage non-muscle invasive urothelial carcinoma. She didn't know it was low-grade bladder cancer at first, because her urologist was careful not to use the C-word. She still regrets not asking detailed questions about her diagnosis and treatment, even during the recurrences with intravesical chemotherapy that followed. Although her first tumor resection happened 16 years ago, urologists still seem reluctant to call it cancer without adding, "But it's not going to kill you."
Jacqueline's confusion about her condition persuaded her to self-educate and become a proactive contributor to her own healthcare solutions. In the beginning, she was reminded that bladder cancer is statistically an elderly white male smoker's disease. However, like many other bladder cancer cases, hers did not fit that description. Now that she is more informed, she feels a particular call to advocate for women, the underrepresented subjects of most urologic oncology research.
Jacqueline rarely mentions fibromuscular dysplasia (FMD), the vascular condition she manages, along with bladder cancer. (FMD causes abnormal cell growth in the artery walls, which can lead to extreme hypertension, heart attack, transient ischemic attack, and stroke. The disease presents in her carotid, renal, and mesenteric arteries.) Since 2017, she has lived with a stent in one of her arteries. In 2021, she received a second stenting in yet another artery. Even so, she considers herself a thriver more than a survivor, constantly learning how to practice better self-care.
In Jacqueline's words, "I know I will have to go someday, but while I am here and breathing, my life has a purpose beyond merely surviving. So, I plan to live as if I am fully alive, not on the verge of dying. With each new diagnosis, cancer or otherwise, I renew my intention to live. Even if the story doesn't end my way, I will live as though I am alive. And I will encourage others to do the same."
Jacqueline, who holds a Liberal Arts degree in English with writing emphasis, has worked in public education for 18 years. She is a music minor who lends her vocal talents to performing within her local community. From 2009 to 2012, she drew regular readers to her online bladder cancer journals, which are now lost in cyberspace. In this new chapter of her experience, she hopes her voice will reach farther and inspire others to thrive as well as survive.
Click here to read all of Jacqueline's articles on BladderCancer.net.