Laura MacKenzie
Last updated: December 2022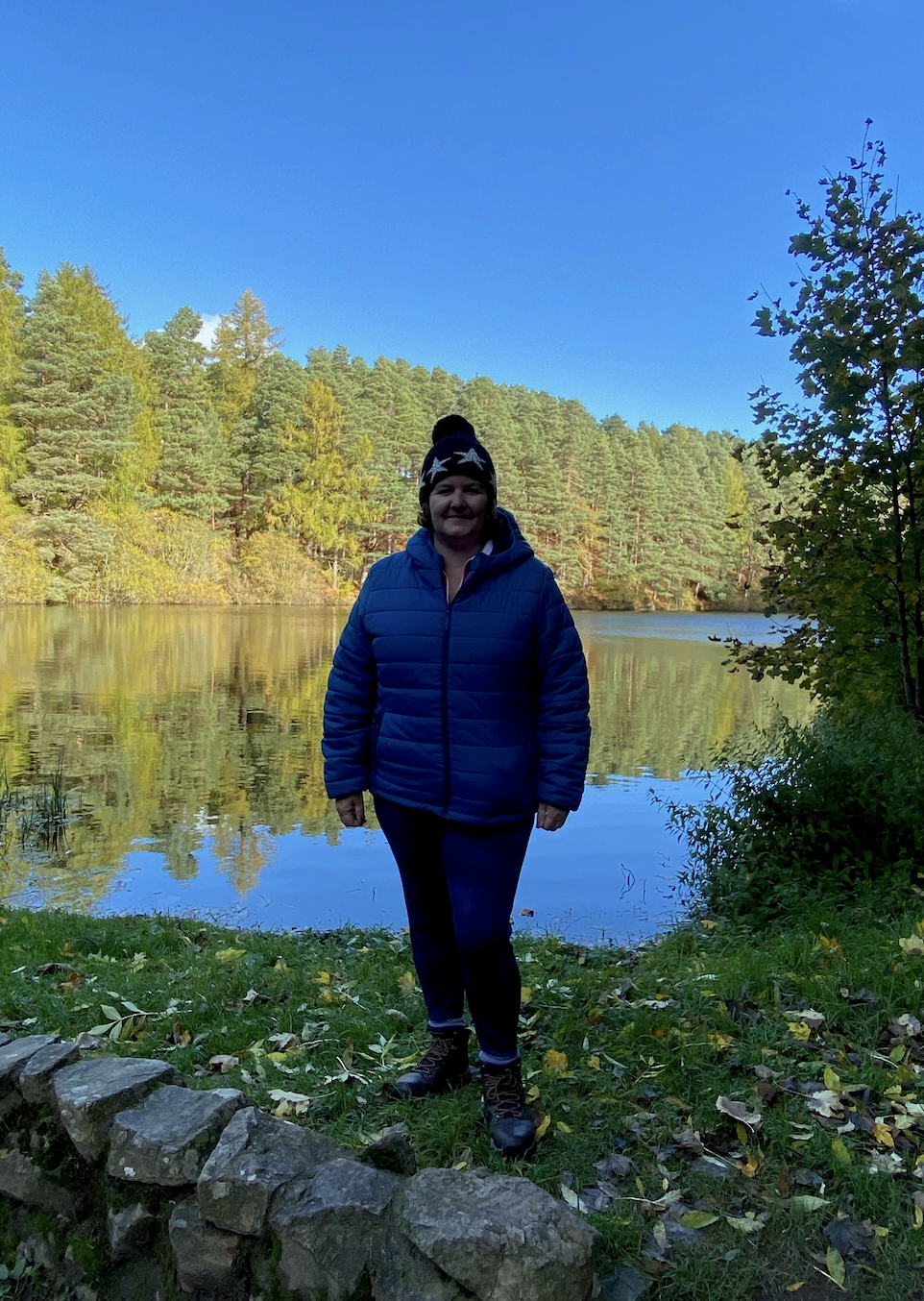 My name is Laura MacKenzie, I am 45 years old and live in Scotland with my husband, Iain.
I was diagnosed with late state, muscle-invasive small cell carcinoma bladder cancer in September 2017, with the only symptom of passing faeces in my urine the month before. (Looking bad I had also lost weight but as I had been actively trying to lose weight, didn't think too much of that).
I went through every imaging and diagnosing test possible and while chemo pre-surgery was considered, it was determined but there was no time for that, and they had to move straight to surgery. I only knew two days pre-op that my op could go ahead when a second PET scan confirmed the cancer had not spread out with the pelvic area. If it had spread, the operation could not go ahead and limited palliative care options were available.
I underwent a massively invasive 12-hour surgery known as a Total Pelvic Exenteration which is suitable in a very limited number of cases and usually used for recurring gynaecological cancers. In fact, to this day, through my own research and social media contacts, I have yet to meet anyone who had this surgery for primary, advanced, Bladder Cancer.
A total pelvic operation involves the removal of organs from your urinary, gastrointestinal, and gynaecological systems and results in the formation of two permanent stomas (a stoma is an opening in the stomach to allow for the removal of waste products from the body when organs normally providing this function are removed in part or in their entirety). I have a colostomy (faeces) and a urostomy (urine) – my "2 bags for life".
Living with two stomas is not always easy but they don't stop me doing the things I always loved, long haul travel, cooking and socialising with friends and more than that, they saved my life (without surgery I had only weeks to live).
Through social media, I advocate for others with a stoma and/or who have been treated for the bladder to ensure the wider public stop the stigma associated with stomas and understand that bladder cancer is not just "an old man's disease".
I look forward to sharing my stories and experiences with the Bladdercancer.net community.
Click here to read all of Laura's articles on BladderCancer.net.