Shirley Norris
Last updated: December 2022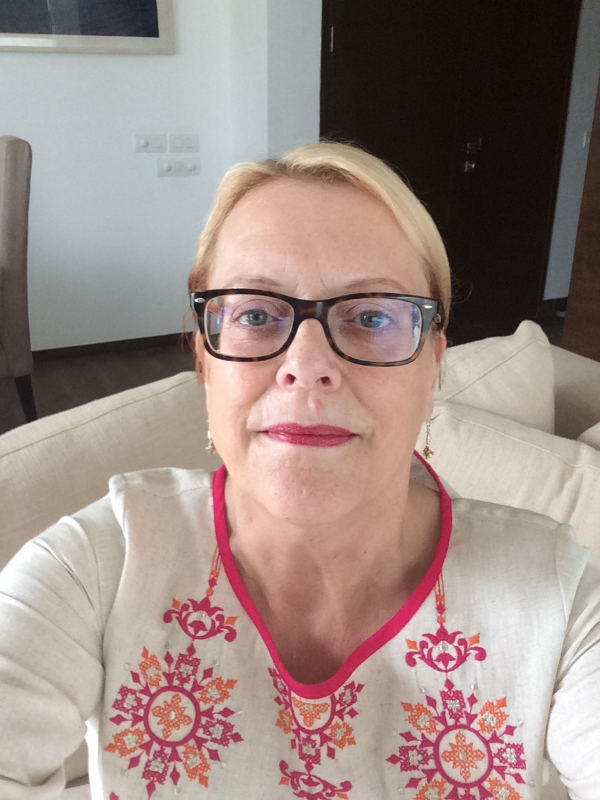 Hi, my name is Shirley, I'm 56 and live in the North West of England. I have been married to my husband, Mike for over 36 years. We have 2 grown up sons who both live in the Netherlands.
Until my health issues, I was a Senior Manager for a large blue chip company in the UK where I managed numerous services including finance, customer services/complaints and email teams, to name but a few. With a staff headcount of up to 150, it was a very demanding role for which I had done for a number of years and loved it! That was until I was diagnosed with bladder cancer on September 14, 2016, after suffering for over 18 months with recurrent UTIs and blood in urine.
I had also been self catheterizing for a few years, due to my bladder not being able to completely void. I underwent two TURBTs, where it was discovered that my cancer was high grade and becoming increasingly aggressive.
I underwent a radical cystectomy on January 30, 2017.
This surgery has really put my life into perspective. My husband took early retirement in March of 2017, and we went backpacking around SE Asia for 8 months.
My stoma, who I have named "Winnie," has surely been a blessing and not a curse. She has saved my life and is my new best friend.
I now appreciate all those little things in life, like beautiful flowers and sunsets, the company of good friends and family. Things that I all but ignored or just took so much for granted previously. So instead of my bladder cancer feeling like the end of a normal life, it is in fact the beginning of a very much enhanced one.
Click here to read all of Shirley's articles on BladderCancer.net.