The compassion blanket Giveaway is now closed. Thank you for your interest!
We are hosting a compassion blanket giveaway and as a bonus entry we ask that you share:

What is an inspirational quote OR word of advice that has helped you navigate through rough times?


You never know who needs to hear a positive message, so let's spread some cheer.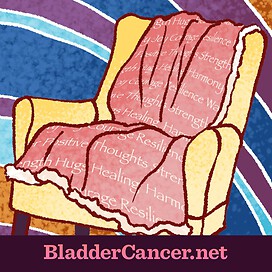 The giveaway can be found details at https://bladdercancer.net/?p=8031