I've Got Cancer…What's the Big Deal?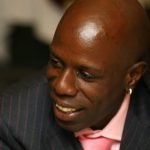 By Noel Forrest

·

October 2, 2018
A few months back, I had to visit the dentist for an emergency mouth ulcer. My normal dentist was not available so I was seen by another. I was asked by the receptionist upon booking the appointment to bring in any medication I was taking. While in the dentist chair, he asked what medication I was on, and I showed him my antibiotics. He turned to his dental assistant after viewing my tablets and said, "How strange, he's taking a female urinary infection tablet." I then pointed out that this was because I'd just recently had a cystoscopy for my Bladder Cancer and felt I had picked up an infection. Needless to say, the dentist felt quite embarrassed and apologized for being so insensitive, to which I replied, "You weren't to know". Hopefully the next time this dentist comes across a similar situation, he will respond differently, which is why I think it's important to let others know, because my situation with the dentist may help the next unfortunate cancer sufferer.
Being an advocate
I think that's why I became an advocate for those suffering from bladder cancer. I don't fully know what being an advocate has done for my sanity, but I dread to think of my life without this aspect. It plays a huge part in my everyday life now, and it's allowed me to stay grounded and focused. I've also managed to help others along the way, which helps me immensely when facing my own cancer challenges, which we know as cancer sufferers are constantly at the forefront of everything we do.
My thoughts when taking a flight
This was my thought process while taking a flight from the UK to Philadelphia to attend a conference. The flight in itself was pretty much the same as any other flight, but on this occasion, I had three crucial thoughts on my mind.
I was a bladder cancer sufferer.
I had undergone surgery just 8 days prior to traveling for the removal of a second small tumor from my bladder.
I was on my way to meet up with people who were also suffering with a number of difficult medical conditions.
Many trips to the toilet
I will never know if there were any others on flight EL115 in a similar situation to mine, and before having cancer, I would never have even considered this, but my thoughts turned to how different things had become for me. Plane journeys in the past were mainly for holidays, seeking some sort of adventure. This journey, however, was scary and exciting, which had nothing to do with the fear of flying. During the flight, I began to realize that I didn't think this flying after a surgery thing through. On booking the flight, I opted for a window seat, which was a few months before they detected that I had another tumor. I became aware a couple of hours into the flight that I was still urinating quite often as my bladder wasn't fully healed, which you take for granted when at home or at work, but on a plane, in a window seat, oh the joys of traveling with bladder cancer! I mean come on, three times in an hour I had to use the toilet! Seat 19d and 19e must have been thinking 'what the heck,' and 19d was definitely getting peeved off…no pun intended!
Explaining my situation to fellow passengers
So, I turned to passengers 19d and 19e and said so only they could hear me: "I do apologize, but I have bladder cancer and as a result cannot at present hold anything in my bladder, but it's important for me to take on liquids. So I will be having to go to the toilet more frequently, which of course will mean you getting up more often than you had probably planned to do, for which I again, do apologize". To their credit, they were both very understanding and throughout the flight very accommodating with our in-flight musical chairs. I did offer to swap with passenger 19d, the aisle seat, but was assured it was absolutely fine and that they didn't mind having to move.
Cancer isn't something to be ashamed of
You see, for me having cancer is not a curse, death sentence or something to be ashamed of expressing; it's just unfortunate. Granted, it's not like having a common cold, but it is becoming more common. We often hear statements that people make about how this person living with cancer was so inspiring, and I would imagine that there are a lot of people diagnosed with cancer that have changed their entire outlooks on life as a result of having cancer, which begs the question, "Why weren't we looking to be more of an inspiration before diagnosis?"
A major jolt to the system
This is where I believe the confusion of life can take place, and having a major jolt to the system such as a cancer diagnosis wakes up the mind and can bring about an instant perspective on how we choose to live. This is what happened to me, and my whole outlook on life, people, places and things has changed forever. I am intrigued, however, to know how those people who choose to keep their cancer a secret from others feel and cope with all that life throws at us on a daily basis.
I don't have to carry this burden alone
I'm able to share my experience and situation with others and have no remorse or regret about doing so, which is a huge weight lifted from me having to carry this burden all alone. I'm not thankful for my cancer and would love to not be in this position, but I can't deny that I am, and I've fortunately become a much better person since being diagnosed. So it's important that I state for the record. "I have bladder cancer"…what's the big deal?
This article represents the opinions, thoughts, and experiences of the author; none of this content has been paid for by any advertiser. The BladderCancer.net team does not recommend or endorse any products or treatments discussed herein. Learn more about how we maintain editorial integrity here.